VESFA HANDMADE BRICKS;

From 1976, Our Company "VESFAHAND MADE BRICKS" has started its manufacturing with the name "HANDMADE BRICKS", and today continues its presence in the sector.
VESFA HANDMADE BRICKS has been adapting the needs of today, giving the Ottomans in the traditions of the sector leader with an outstanding range of products, pioneering, innovation and development on the customer, and continuity with the need to remain focused on production.

Our company produce products that are used in many areas likewise; restoration, decoration, construction, factories, furnaces, etc. During our production process we perform great attention and care about raw material selection process, hand made production process and to on time delivery to end user with our skillful and trustful human resources.

We emphasis on customer satisfaction, with the support of pre-sales product information orientation and after-sales services, taking into account the demands of our customers desire as rarely seen in market place .

Bringing the power of nature and the skilful hands together in our production process in order to create environmentally-friendly and aesthetic products then provide our customers preferences is our essential value

"YOU IMAGINE, WE PRODUCE"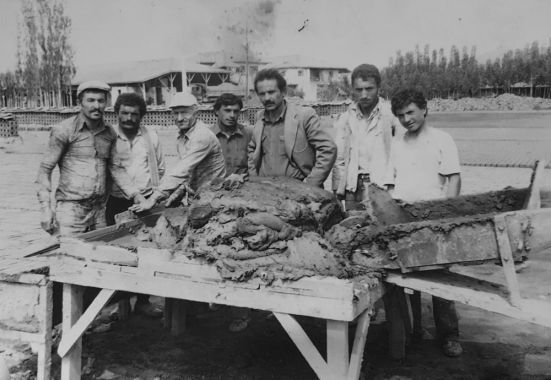 QUALITY POLICY

. To keep customer satisfaction in the foreground
. Innovative and entrepreneurial spirit to work with
. Ottoman traces carrying bricks to continue our quality policy to speed the production of the desired size
. The quality of our products in international markets to move to our front row
. To comply with the requirements of quality management systems and processes to ensure continuous good healing
. Quality and continuous improvement objectives for the review process to implement the tracking method

OUR PRINCIPLES;
- To be Leader and pioneer company in order to maintain the occurrence of
- To produce; aesthetic, eco-friendly and more qualified with optimum production time
- To deliver each product within required turn around time
- To provide high qualified network of professional help before and after sales
- To create synergy between the power of nature and the skilful hands for every product, we
deliver with confidence
- To carry out our products value in international market with high quality manner.